From Ferrara to Milan, the Malaguti family brings their delicious pret-à-porter food to northern Italy. Since the beginning of the activity, Mattia and Alessio, supported by Adriana and Francesco, have distinguished the offer of fuoriROSA Catering for its "live" preparation capacity. Thanks to a specially designed "export" kitchen structure, in fact, the dishes are cooked directly on site.
A technical approach that allows the realization of the recipes without any duty to be paid for the distance from the head house. Settings and mise en place (tablecloth, vasselerie, service) all of the highest level, make unforgettable parties and weddings.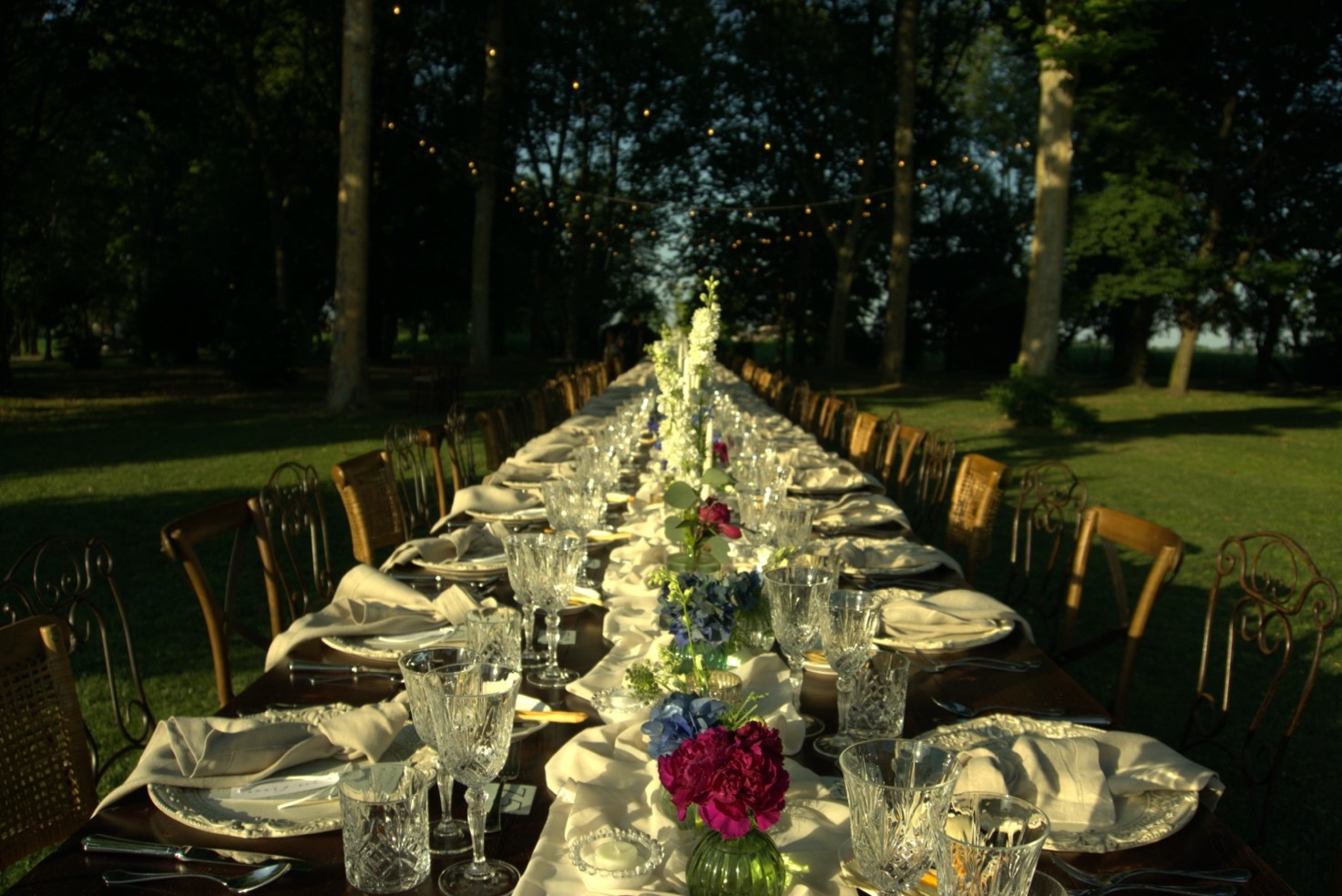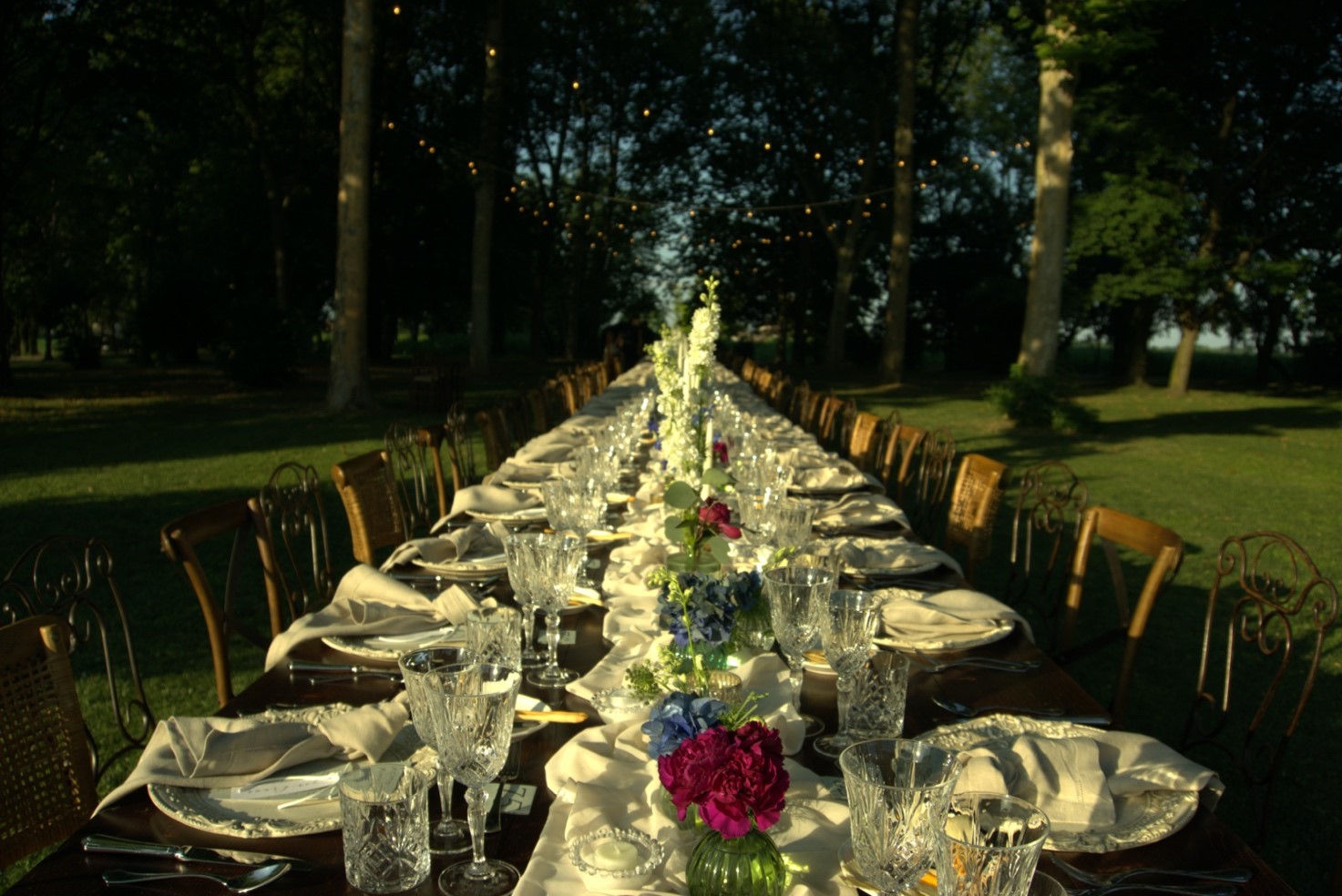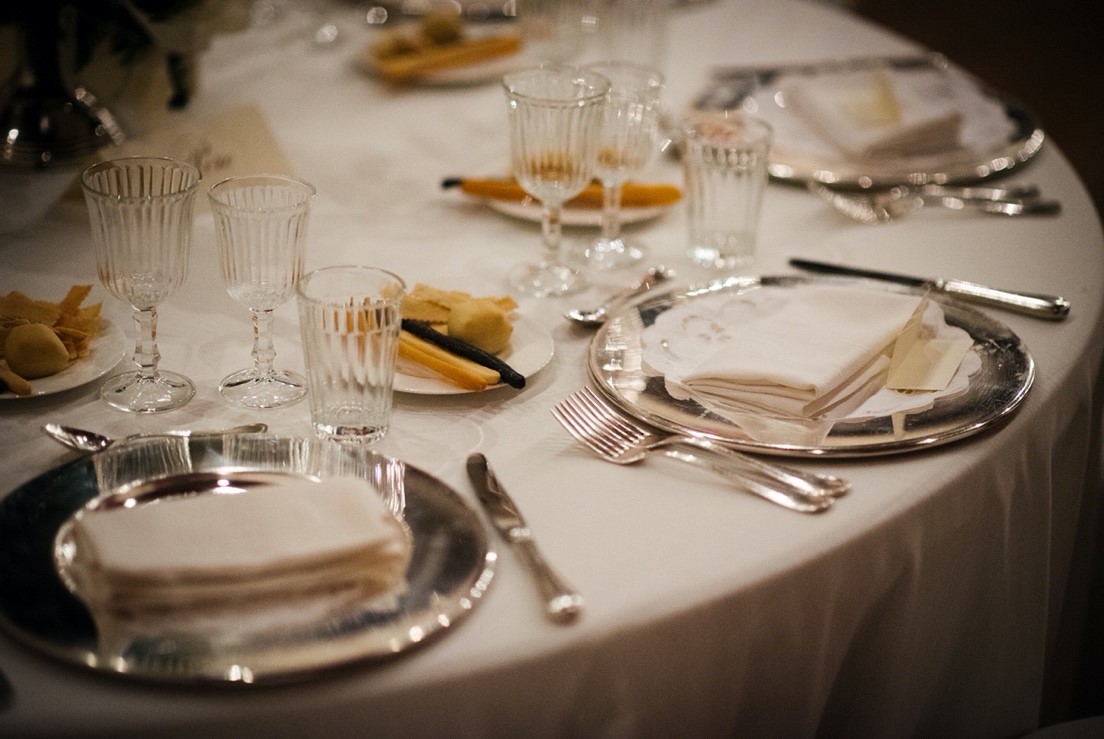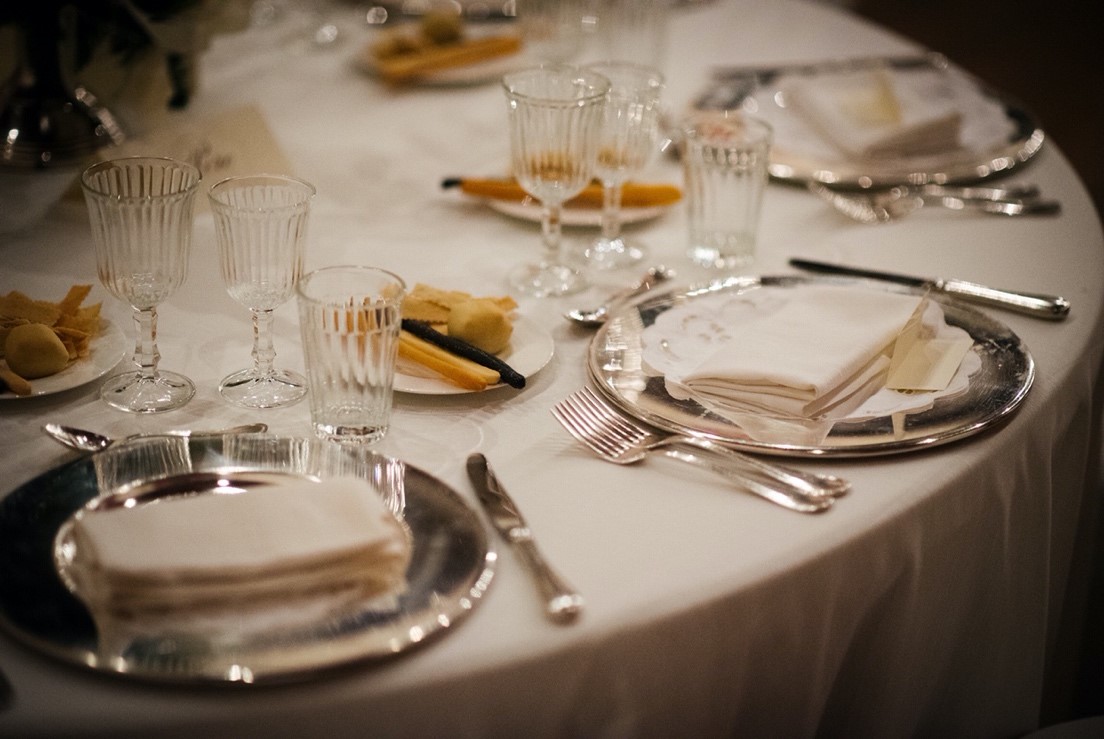 Next to Trattoria La ROSA 1908 , but completely independent, the fuoriROSA Catering is the specialized structure for banquets and events both private and corporate. The menus bring out of the restaurant the Emilian tradition and creative genius through careful choices designed for each type of event. The choices that characterize them, from the small delicacies to the wedding cake fuoriROSA Millefoglie composed on sight, allow to answer to every kind of need. The success? A kitchen never behind the scenes, but protagonist. Small and refined details of show cooking enhance the delicacies proposed and manage to make the moments of each guest unforgettable.
The inclination for the art of hospitality is such even outside of LA ROSA that fuoriROSA catering is a structure ready to create events on the wishes of each individual customer. The excellence of the fuoriROSA service comes from a careful selection of collaborations and parnter. A cuisine so well cared for and elaborated, finds a perfect enhancement in the elegance of the service from the attention in the care of the fittings to the use of silver trays for convivial moments, from the wine service per person to the attention for the details of the uniforms, from the welcome of the guests to the figures specialized in the various roles.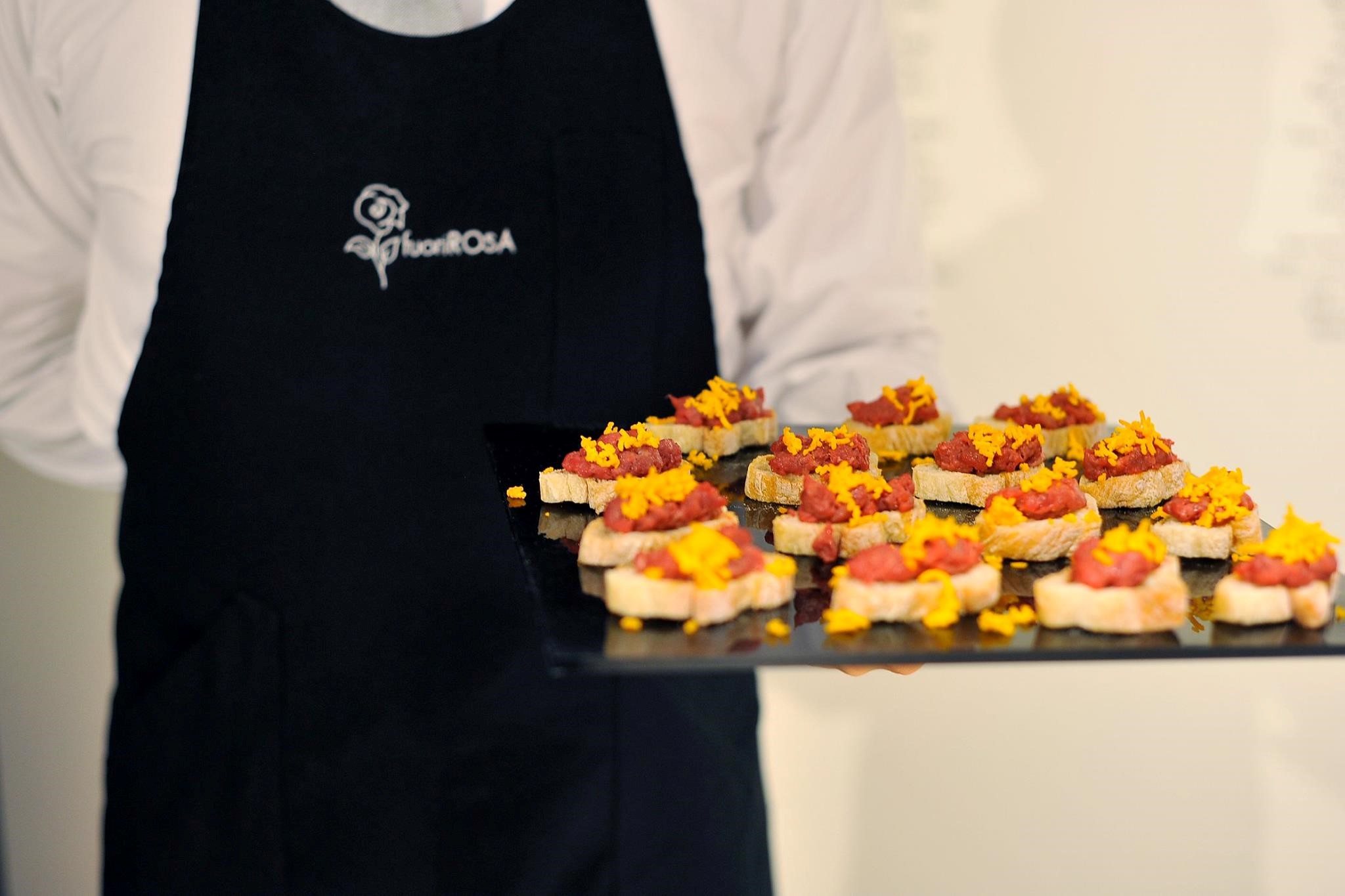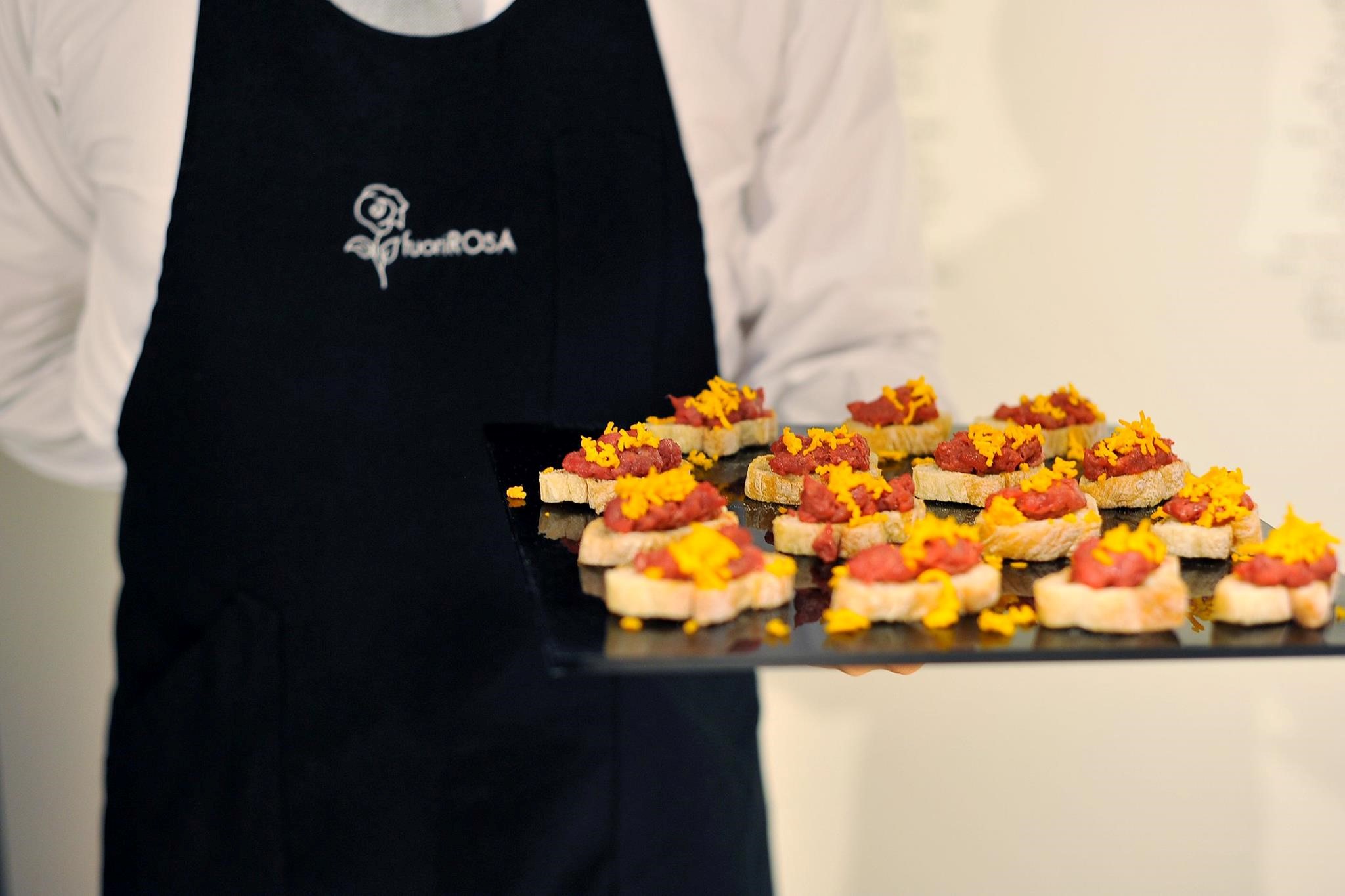 To get more information about our services or request a quote we ask you to fill out a short form: we will then be able to provide you with all the information you need.